Coaching Privé
retrouver son plaisir et sa confiance sexuelle.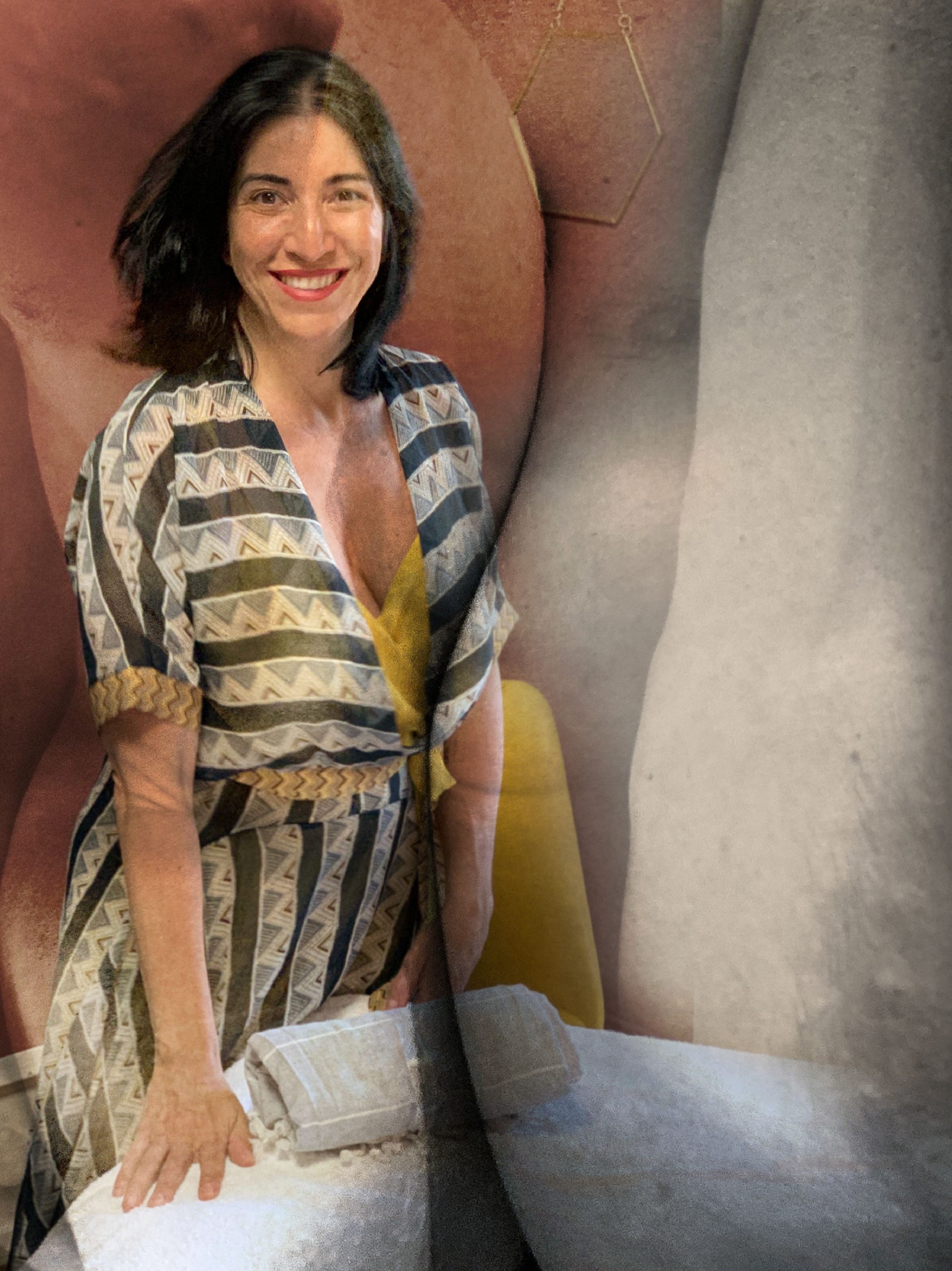 Coaching Individuel de 3 à 6 mois
Je vous accompagne sur une période de 3 à 6 mois maximum. Pendant cette période, je vous invite à développer ce que vous souhaitez, tout en respectant vos limites et les miennes.
L'avantage de travailler avec moi en tête-à-tête est que nous développons un programme de transformation à court terme, centré sur le corps, et surtout qui est spécifiquement adapté à vous et à votre situation.
Il s'agit de changer votre attitude et de faire la transition entre votre situation actuelle et celle de quelqu'un qui prend son plaisir au sérieux. Venez prêt à ressentir votre corps de différentes manières et préparez-vous à repartir puissant, dans votre pouvoir et détendu.

Le programme comprend des cours théoriques et pratiques.
Une personne peut rechercher le soutien d'un sexologue somatique pour l'aider à relever des défis spécifiques, notamment un manque d'accès au plaisir, une diminution du désir (libido) , de la confiance en son corps, une pathologie ou blocage, ou encore un désir ardent d'avoir un meilleur accès aux aspects nourrissants du toucher d'un partenaire. Toute question relative à notre capacité de faire l'expérience de la gamme complète des sensations du corps, y compris, tout simplement, le désir d'apprendre davantage

La méthode BodyPlease s'adresse aux personnes qui souhaitent prendre leur sexualité au sérieux. Pour ceux qui veulent avoir une vie sexuelle épanouie et enrichissante, qui considèrent la sexualité comme une opportunité permanente d'apprentissage et de développement, qui prennent de nouvelles directions dans leur sexualité et leur intimité et qui développent leur potentiel érotique.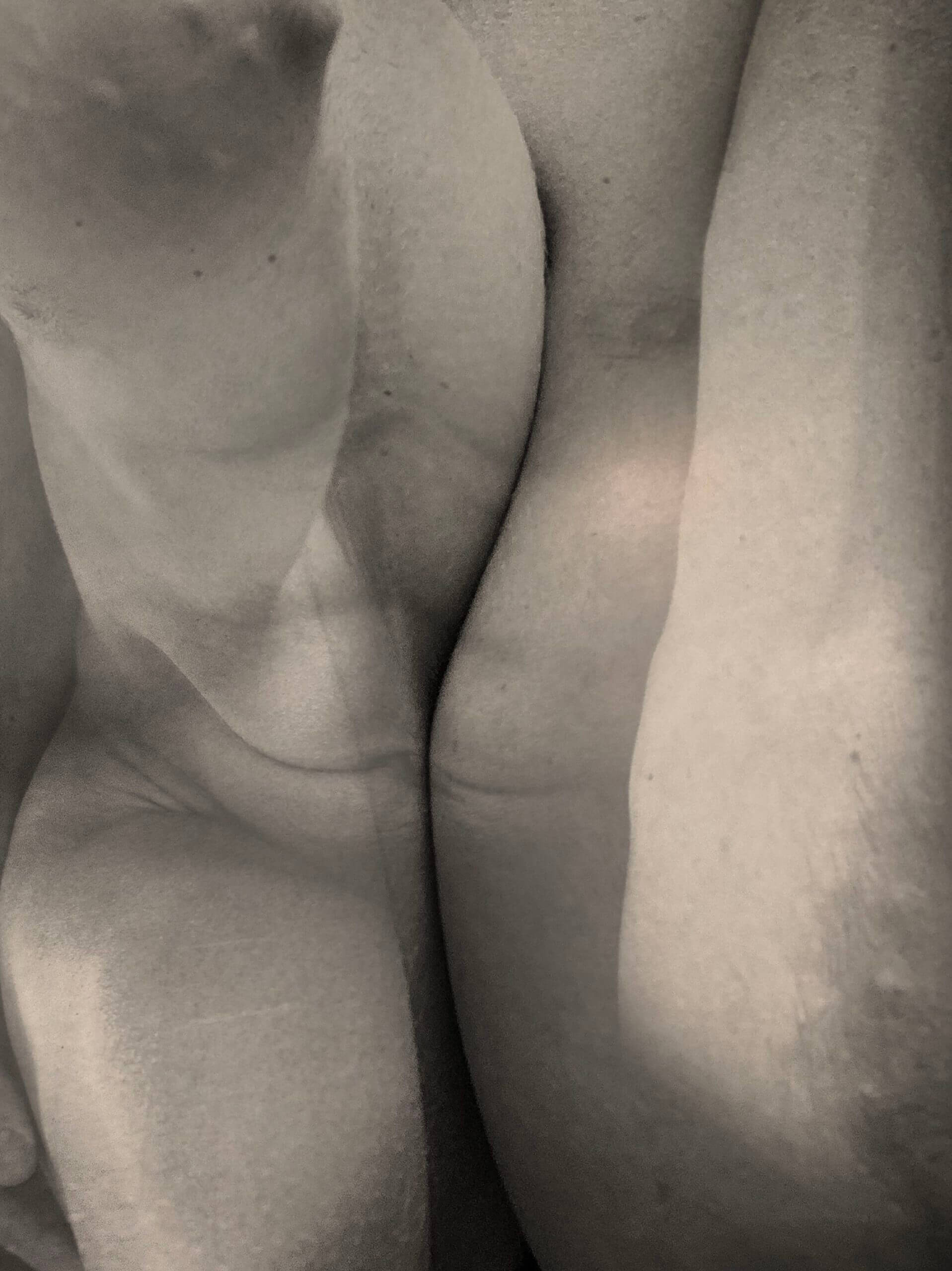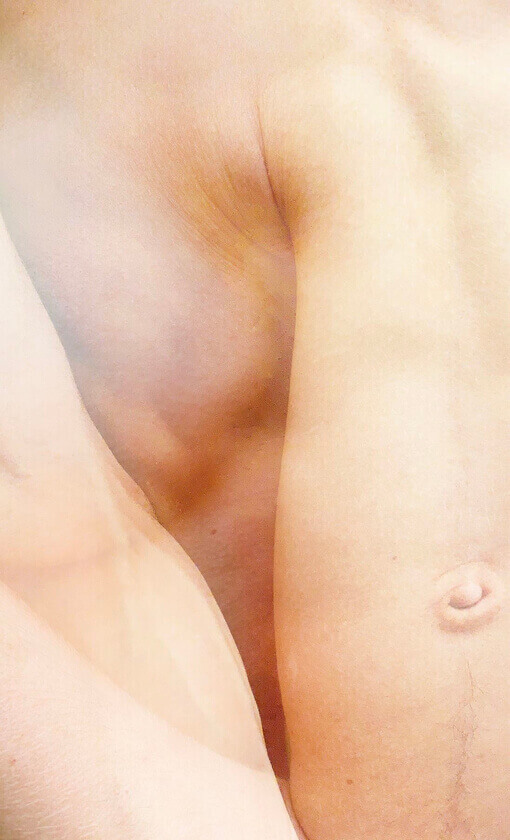 Quelles sont les étapes de ce programme?
1- Éveiller votre expérience somatique interne Les blocages sensoriels; le toucher; l'entraînement de notre cerveau à s'habituer à ressentir davantage; l'apprentissage de la valeur du sentiment de sécurité par le corps. Cartographie de votre plaisir.
2- Reconnaître ses émotions Expérimenter comment le sens du toucher est lié à vos stratégies de survie, comment le ralentissement du toucher nous connecte à aux émotions. Construction des identités érotiques.

3- Clarifier vos besoins et vos désirs Reconnaître vos techniques pour recevoir/demander  et comment elle vous permet de discerner ce que vous voulez vraiment et ce que vous ne voulez pas. Surtout dans les moments intimes. Communication érotique.
4- Réaliser votre autonomie par le choix authentique Apprenez à vous connecter à partir d'un lieu de profonde confiance en vous et à naviguer en toute sécurité entre vos propres désirs et ceux des autres. S'ouvrir aux plaisirs en sécurité.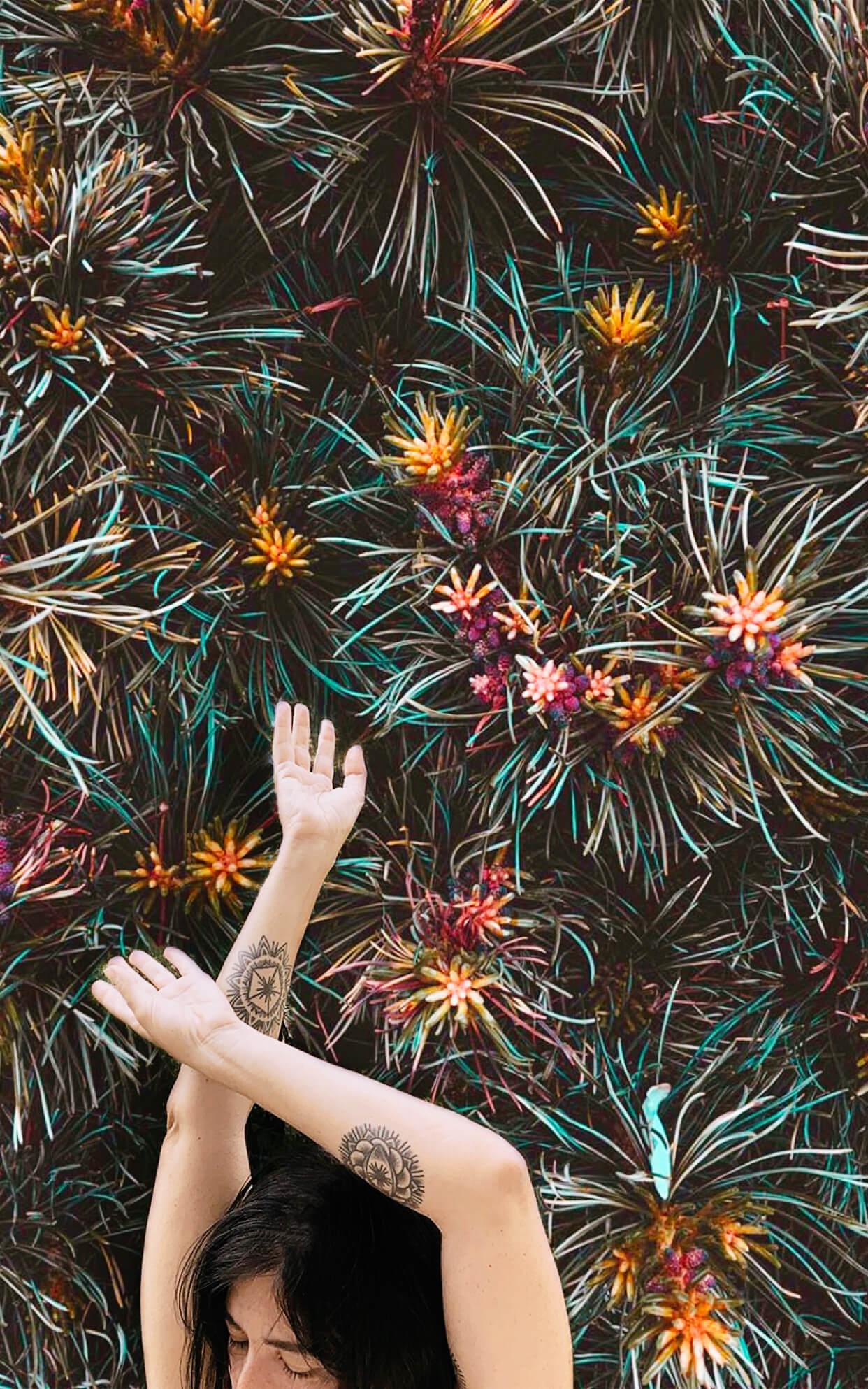 Première Séance d'essais
La sexologie somatique est à l'avant-garde des développements récents dans le domaine de la sexualité humaine. Ceci dit, c'est nouveau. Une séance d'essais permet justement…d'essayer! Notre travail ensemble est un processus continu de co-création qui rétablit la conscience érotique de votre corps, stimule la sensualité et augmente l'énergie vitale. Il enflamme votre vivacité, votre plénitude, votre joie et votre capacité orgasmique.
Vous allez confronter vos résistances et sortir de votre zone de confort.Et c'est pourquoi il est si important et efficace d'être soutenu par un professionnel pendant le processus. 
Il s'agit de prendre la responsabilité de votre sexualité, de votre énergie, de votre propre parcours.  
Il est conseillé de travailler avec un sexologue somatique pendant une certaine période. Cette période peut durer entre 3 et 6 mois ou plus. Je vous guide, suis à votre service et suis témoin de votre transformation et de votre réussite. J'agis comme coach. Vous n'êtes pas seul. 
How long does a session last?
-Typically all my sessions lasts between two and three hours and includes a counseling discussion, bodywork and integration phase.
-Orgasmic Breathwork sessions or PranaSanna NTB breathwork sessions is 60 min.
Longer sessions are available on request. 

I have no trauma, no issues, just want to become more orgasmic. Can I come?
You're welcome exactly as you are. Usually when joining the pleasure process people go out of their comfort zone and explore unknown zones. It feels safe to be guided. If needed you know you have the support to be held. 
What do I need to be naked during a session?
-You can come as you are. If you are more comfortable fully clothed, this is no problem. Most sessions are conducted with partial clothing,  undergarments or naked.
Do I need a penis De-Armouring? What is this?
The penis is the most vulnerable body part of a man, and due to shame, guilt, ridicule, and bullying, it collects and holds stress and tension, contracts, sometimes shrinks in size and  the flow of power can reduce.
below a  few consequences of an armored penis:
-Pain, blue balls,
-incapacity of ejaculating with a lover,
-overall insensitive or high sensitive,
-premature ejaculation,
-rubbing harder and longer in order to ejaculate,
-not feeling satisfied with sexual intercourse,
-having to concentrate quite a lot in order to orgasm  
Benefits of penis de-armouring include:
– keeping your penis hard, alive, sensitive and potent
– increasing the size of your penis
-increasing your confidence as a lover and a man
-helping you with different types of sexual dysfunctions
This process is vital for all men and should be done from time to time as a regular practise to make sure the energy flow is abundant.
Do I need a vagina De-Armouring?
Each time you experience emotional or physical pain, armour is created in the body, in order to protect you from feeling pain, from suffering. It also protects you from feeling more pleasure, love, self confidence. The stored emotions and armours affects all present and future relationships.
Usually we stock our pain/emotions in our most deepest spaces: our orifices and vital organs.
Symptoms of an armoured yoni ( vagina) include:
– Hard tissue along the walls of the yoni
– Small grain-like lumps
– Numb areas or total numbness
– Dryness
– Contracted and hard inner muscles
– Over sensitive cervix
– Pain during love-making
– Inability to experience deep yoni orgasms, or G-spot and full body orgasms
-No orgasms at all
-A need to rub your clit hard (as the only way for you to climax).
Benefits:
– soft, velvety, juicy
– sensitive
–able to feel deeper pleasure all over your body
-multi-orgasmic
-no more pain during sex
-deep internal orgasms
-less infections
-relaxed clitoris hook
-feeling empowered
-more feminine 
Do you work with chronic illness, sexual pathologies or injuries?
-I do. However, if you have a strong condition, it's best we arrange a Zoom/ video call consultation prior to scheduling a session.
why people employ sexological bodywork
• Difficulties in becoming aroused
• Lack of sex drive
• Orgasm training
• Erectile dysfunction
• Premature ejaculation
• Pain during intercourse
• General physical blocks or pain
• Regaining sexual function and the ability to feel pleasure
– after birth
– after surgery
• Understanding anal health and genital pleasure
• Couples interested in enhancing their sex life
• Wishing to learn how to give and accept sensuality and touch
• Self-acceptance of one's own body and gender
• Learning to accept and love sexuality
How many sessions can I have? Do you offer follow up sessions?
-If time and availability permits 3-5 sessions is ideal to start. You can receive up to a 4 hour long session in one day. Usually  my clients choose a 5 session pack followed by a second one. The minimum amount of time between the sessions is 5 days. I can also offer skype and zoom sessions online.
Can I come only for an intimate massage? Are you naked during the sessions?
I offer Tantra energy & intimate body massage, Taoist genital massage, pleasure mapping, external and internal anus massage, genital De-armouring, internal throat De-armouring and different kind of yoni and Lingam massages for women, men, all gender and couples.  If you're new to this work, you need first to commit with 3 to 5 sessions prior any intimate session. This is needed to release tension and emotions as well as to activate your body to reach expansion. It isn't about getting a passive massage. It's about an evolving process towards self empowerment, infinite pleasure, bliss and deep connection to yourself. And…No. I'm not naked during sessions.
What is the cancellation policy?
You may cancel your session(s) up to 2 weeks prior to the scheduled date(s) for a full refund less any credit card or Paypal processing fees if applied. In some cases, the room rental fees are hourly and non-refundable. This will also be deducted, if this is the case.
Cancellations less than two weeks prior to your session(s) are non-refundable. You may transfer the scheduled session onto a friend 48 hours prior by emailing cristiana@bodyplease.ch In this case, full contact details must be provided.